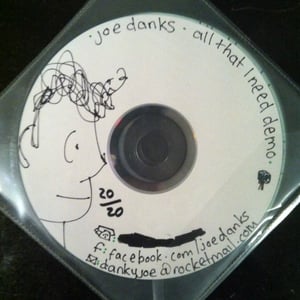 £

3.00
1. All That I Need
Only released as a digital download, these are some of the 20 Homemade Demo CDs for industry. Hand Drawn Covers and Artwork and packaged by my fair hand at Danks Towers.
Get your hands on a really rare release for just 3 pounds!
These are the only physical copies that exist of this release, the other 10 were given to labels etc.
THE ONLY PLACE YOU CAN GET A PHYSICAL COPY OF MY FIRST SINGLE.